SAP RETAIL
"Highly Experienced Senior Resources in Retail and Advanced Forecasting and Replenishment"
It's all about the right people.
We are business experts in the retail industry with extensive experience in various international projects. We are highly trained and experienced in SAP retail, POS, forecasting and replenishment applications.
Because we understand the challenges and needs of retailers, we can provide value to our customers by offering high-powered business solutions.
Specialization in SAP Retail Solution.
Multiple international retail implementation projects
Proven track record
Lack of rare and complementary skills to deliver results
Perfect mix of local and international industry, culture and language skills.
SAP for retail Canada is a tool that integrates all the processes and functionalities to provide useful data, in real time in order to collect, manage and interpret the information of the different processes and departments in one place, providing an overview of the status of the company.
Retailers face great challenges when they have several branches, warehouses, warehouses and other facilities, since they must control several factors such as merchandise stock, bills of materials, the advance of the competition, customer demand, points for sale, among others.
With SAP for retail Canada, you can track inventory, optimize supply chains, integrate departments, venture into electronic commerce with online stores and, in general, provide better customer service, overcoming the challenges that arise in the sector.
Why count on SAP for Retail Canada? 
Companies that do not yet have management software such as SAP Business One run the risk of:
– Lack of inventory control
– Manual counts
– Lack of raw materials for production
– Delay in orders
– Little certainty of the information collected
– Ant theft or loss of materials
– Lack of follow-up on orders, purchases and payments
– Lack of control of income and expenses
– Delay of payment to collaborators
-Among others, that can put the finances of the company at risk.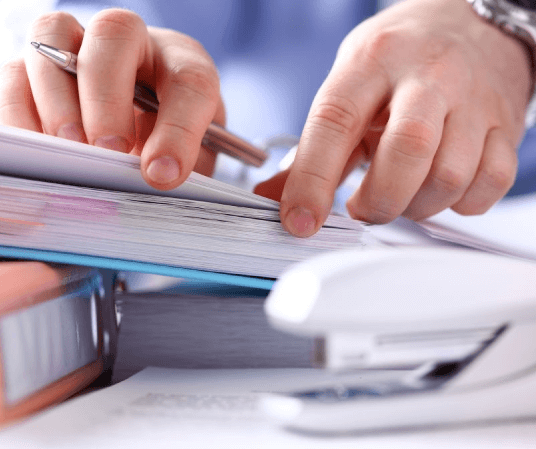 Features of SAP for retail Canada
SAP Business One integrates a CRM module that allows to improve customer service: monitor the customer life cycle, convert leads into sales, increase customer satisfaction, grow sales and business profitability.
After-sales follow-up
The software makes it possible to find services, repairs, complaints or customer requests at points of sale, in order to simplify processes and provide better customer service after they have made their purchase. 
Is Excel spreadsheets still used in your business? With this SAP Business One module you will be able to eliminate it and integrate bills of materials for the production of products, services or processes, calculating the necessary raw material for each product and satisfying customer orders in a timely manner. 
The reports generated automatically allow you to analyze the data to focus on finances, sales, stock, warehouse, advertising campaigns and, with all the information, know the general state of the company, or of a single department to make decisions that increase the cost effectiveness. 
SAP for retail Canada integrates functions to manage each branch, centralizing the information of the central offices, branches, warehouses, transport logistics, sales, eCommerce, prices, promotions and supply chain, with which you can obtain benefits such as: 
– Optimal supply in branches
– Identify losses or theft ant
– Issue electronic invoices quickly
– Create loyalty programs or successful ad campaigns
– Manage sales, payments, merchandise returns, cash, reports and all the information of each point of sale  
Currently, eCommerce is essential for any retailer that wants to maintain its competitiveness and increase profitability, since this modality allows sales 24/7 without the need to have a physical branch, sales personnel, cash, among other elements that characterize physical stores.
With all of the above, SAP Business One is the allied software for retailers, which will help them make their business expand, while optimizing operations to be more effective.
If you have been convinced that your company needs financial management software in each branch, don't wait any longer and contact us: at Emerson Rush we are SAP consultants for retail Canada and we can help you carry out a successful implementation.
Call us today or write to us through our contact form. We are waiting!