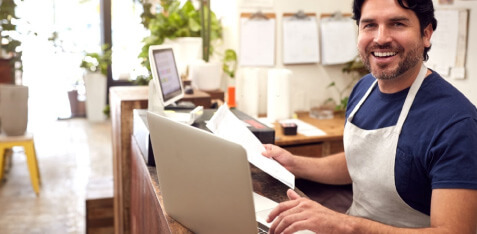 Around the world, companies are looking for the best solutions to manage their processes quickly and efficiently, however, when considering the implementation of SAP Business One, they hesitate to believe that it is very expensive and not within their reach. The reality is that SAP Canada is a software designed for small and medium businesses, so it is a profitable investment that will bring them great benefits. 
Today we will give you 4 reasons to implement SAP Canada even if your company is small:
Companies that do not have an ERP system that integrates the processes of invoicing, budgeting, procurement, accounting, human resources, inventories, among others, require more time in the execution of tasks, work planning and information exchange. Therefore, making mistakes in the processes is a constant that demands the repetition of tasks, generates duplication of information and, in the end, a mistake can cost the company money.
For example, by not being aware of the expiration dates of goods or raw materials for manufacturing, the company requires a new purchase, which leads to loss of products and, in the worst case scenario, a new expense for the destruction of unusable raw materials. 
SAP Canada: licenses to your needs
It is not necessary to acquire the SAP Business One license forever, you can rent it for a six-month period, yearly or according to the needs of your business. This implies cancellation as soon as you no longer need it.
Also, at this point we must add the scalability of the software, which means that you can add modules, users or functionalities; or remove them if you no longer require them. 
SAP Business One is constantly improving and is updated automatically every few years, so you will always have the best features without wasting time on manual updates or implementations that involve a stoppage of activities.
You can start with basic standardized modules, which are very cost-effective, which SAP has developed based on more than 40 years of experience in the business world worldwide. Later, when your company has grown, you can hire the full version of SAP Business One, or integrate modules without the need to re-upload information.  
Take advantage of SAP Canada's functionalities with Emerson Rush
Now that you have verified that SAP Canada is a profitable solution for your business, it is time to take a step towards success and implement the best business management software: SAP Business One. With the help of Emerson Rush experts, we assure you that you will see the return on your investment sooner than you expect.