Cloud business solutions for the digital transformation of your job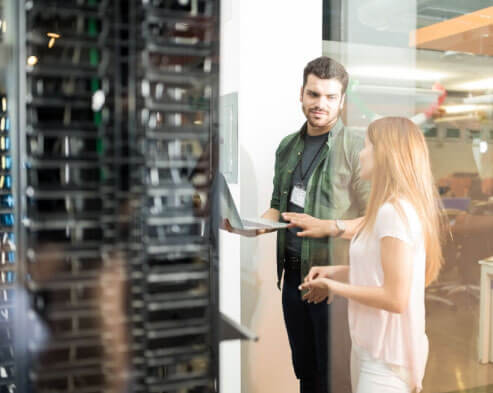 In recent years, cloud business solutions have gained more ground compared to conventional information storage solutions. Even technology manufacturers are increasingly betting on cloud technology, since it provides more efficient solutions to users of PCs, tablets and mobile phones.
Without a doubt, cloud technology is in our hands; we literally carry it in our hand, even though we are not aware of it. The modern Smartphone includes the Google Cloud, which allows students and professionals to store their files without saturating the memory of the local disk.
Likewise, most of the tools that companies require for their daily operations are in the cloud, with the difference that Google's server is public, and that of SAP Canada is private and, therefore, offers confidentiality and security. that is needed to protect the information they handle. 
If your business still has information hosted on its own servers or PC, we invite you to learn about the cloud business solutions and their benefits:
• Benefit # 1 flexibility. The cloud is flexible, a huge amount of data can be hosted without additional cost and without saturating the memory of the hard drives or the server, and the information can be consulted from anywhere.
• Benefit # 2 security. Although many companies feel secure having their information inside their business premises, on computers or servers, the fact is that they are more vulnerable since theft of equipment is enough to lose several years of information that it would be practically impossible to recover and, in the same way, the computers are at risk of deterioration or can be hacked. In contrast, cloud business solutions have superior security protocols, and many also have biometric accesses, such as iris or fingerprint readers, which are practically impossible to breach.
• Benefit # 3 savings. No more spending on printing, office supplies such as paper, ink, filing cabinets and more, since the information can be stored in digital databases and sent to collaborators, clients and suppliers by email or the task platforms they use.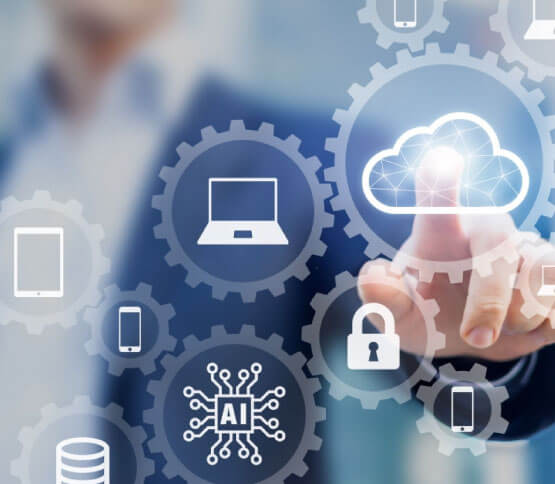 Cloud business solutions that you should know
• Cloud document management. Companies work with a high volume of information, and every day they generate more data, so they require a storage and management environment where it is safe and accessible for the personnel who use it. Information is the most valuable asset of companies, and cloud solutions allow it to be managed without putting it at risk of hacking, since user permissions are given as well as security keys with biometric controls to protect confidential files.
• Business management platforms. The main management software, SAP Canada, has cloud platforms so that companies can improve workflow and expand their operations to other cities or countries, so it can be implemented locally or internationally, which implies a change paradigm and greater flexibility for companies looking to grow. On the other hand, cloud solutions continue to evolve and do not become obsolete, since updates continue to be made that are incorporated automatically and allow them to respond to the changing needs of both companies and their consumers.
• Cloud focused on customer service. Undoubtedly, the sales team of companies is usually dynamic, has little centralization in offices or premises and requires mobility to visit clients, create alliances and start new projects. More and more sellers work from remote locations and need to connect to the platform to know the information of products in stock, prices, follow-up of delivery guides, among other processes focused on customer satisfaction, in order to optimize and make them more agile.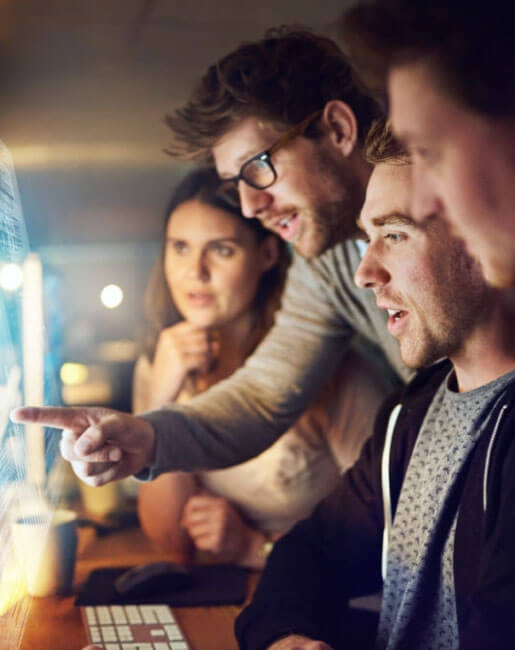 Cloud business solutions are agile, flexible, scalable and secure, which is why they have proven to be a key piece in the digital transformation of Canadian companies, and around the world. If your business still does not implement them, let yourself be guided by the experts in SAP Canada at Emerson Rush, with us you can take the technological leap that your business needs to achieve success in the digital age, so don't wait any longer and contact us for more information and advice, we will gladly assist you.